It is with great sadness we announce that R. Benjamin Jones passed away on Feb. 24, 2017. Sales of Original paintings have been suspended until further notice.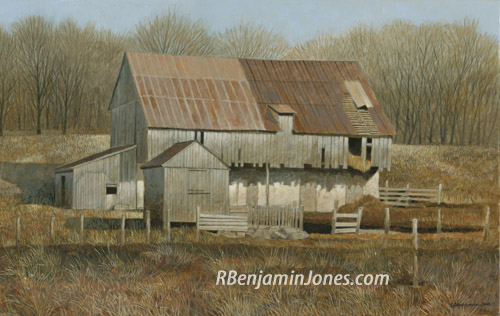 After So Many Years
This farm is in Cavetown and I saw it a long time ago. I did a very small painting of it and wanted to do it again. It's almost a monochromatic painting. It's a nice challenge to use a limited palette and to make it look like it's what it's supposed to be. It was enjoyable to do.
Prints are 85-95% of original size, except where noted otherwise.
Dimensions of Original: 18"W x 11"H