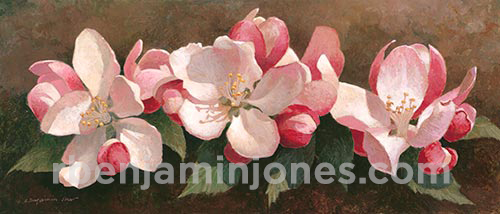 Apple Blossoms (2018)
Every spring I find myself driving around the countryside looking for these beautiful apple blossoms .... a sign of the earth springing into life once again. These blossoms are from an orchard near Smithsburg, Maryland. Completed 2001.
Prints are 85-95% of original size, except where noted otherwise.
Dimensions of Original: 16"W x 7"H