It is with great sadness we announce that R. Benjamin Jones passed away on Feb. 24, 2017. Sales of Original paintings have been suspended until further notice.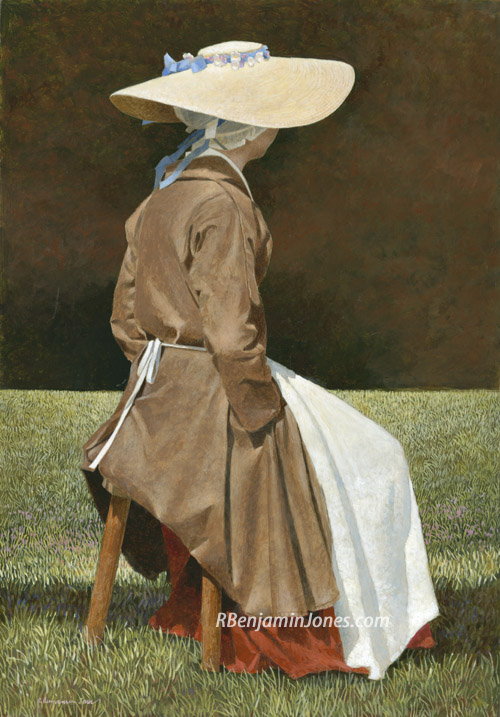 At Fort Frederick
Fort Frederick was a location of the French and Indian War. They have reenactments there, and I was asked to do a painting of something there for the anniversary of the war for 2006. In looking for scenes I saw this lady sitting in front of a tent. I loved the way she was dressed and the elegant way she was turned.
Prints are 85-95% of original size, except where noted otherwise.
Dimensions of Original: 14"W x 20"H