It is with great sadness we announce that R. Benjamin Jones passed away on Feb. 24, 2017. Sales of Original paintings have been suspended until further notice.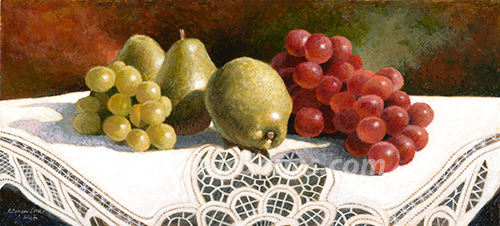 Battenburg Lace
Becky had just brought home a bag of pears and a couple kinds of grapes. For reasons I cannot fully explain, I put them on this lace tablecloth and this is how it looked when finished.
Prints are 85-95% of original size, except where noted otherwise.
Dimensions of Original: 13"W x 6"H