It is with great sadness we announce that R. Benjamin Jones passed away on Feb. 24, 2017. Sales of Original paintings have been suspended until further notice.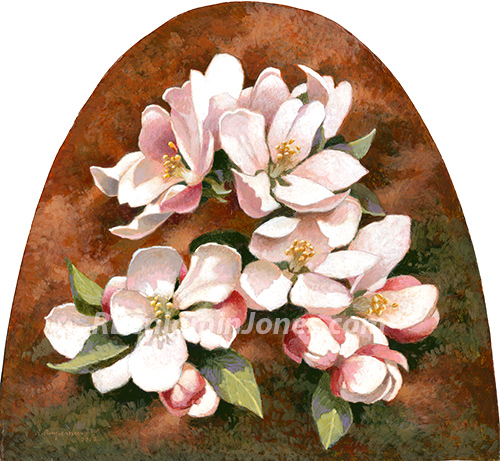 Before the Apples
Becky saw this mirror in an antique shop in North Carolina and asked if I could do a painting in the top of the piece. After looking it over I decided that I could do something with it and did my favorite---apple blossoms.
Prints are 85-95% of original size, except where noted otherwise.
Dimensions of Original: 12.5"W x 11.5"H