It is with great sadness we announce that R. Benjamin Jones passed away on Feb. 24, 2017. Sales of Original paintings have been suspended until further notice.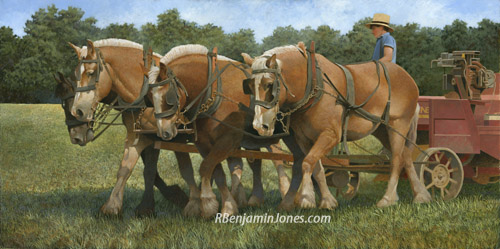 Bringing Home the Team
The setting is Lancaster County, Pennsylvania and after a long day of baling hay, the young boy is taking the horses back to the barn. It's amazing how early the children begin to do farm work.
Prints are 85-95% of original size, except where noted otherwise.
Dimensions of Original: 48"W x 24"H