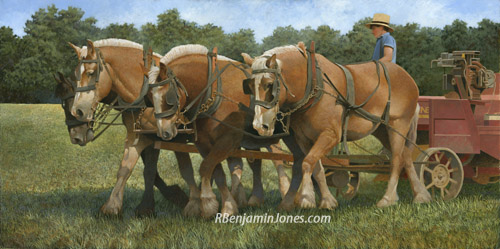 Bringing Home the Team
The setting is Lancaster County, Pennsylvania and after a long day of baling hay, the young boy is taking the horses back to the barn. It's amazing how early the children begin to do farm work.
Prints are 85-95% of original size, except where noted otherwise.
Dimensions of Original: 48"W x 24"H