It is with great sadness we announce that R. Benjamin Jones passed away on Feb. 24, 2017. Sales of Original paintings have been suspended until further notice.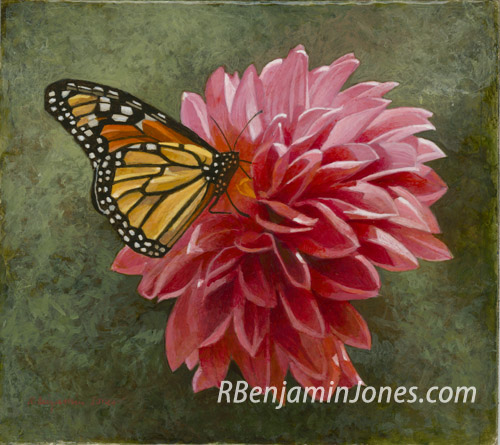 Dahlia
I've gone to Chewsville to paint pictures in a garden there. There are so many flowers there that you can smell their perfume and sweetness in the air. Then, I saw that there were so very many butterflies attracted by the flowers that I decided to paint them. It opened up a whole new subject.
Prints are 85-95% of original size, except where noted otherwise.
Dimensions of Original: 7.5"W x 6.5"H