It is with great sadness we announce that R. Benjamin Jones passed away on Feb. 24, 2017. Sales of Original paintings have been suspended until further notice.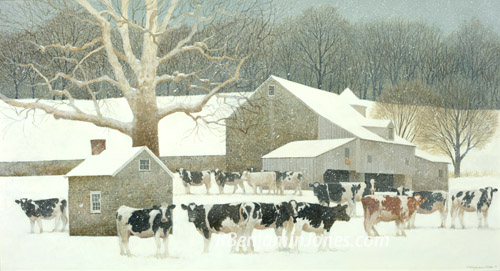 Herd In Snow
Some years ago, I got the idea that Washington County farms, with their limestone houses and barns, would look very interesting in the snow. So I traveled around on snowy days and studied the snow's effect and began a long series of snow scenes. I also love sycamores.
Prints are 85-95% of original size, except where noted otherwise.
Dimensions of Original: 33"W x 18"H