It is with great sadness we announce that R. Benjamin Jones passed away on Feb. 24, 2017. Sales of Original paintings have been suspended until further notice.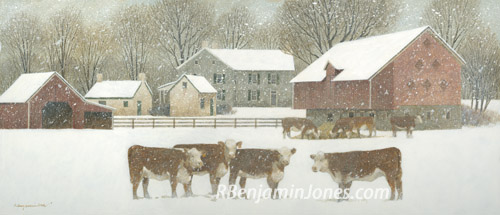 Herefords
I've always done snow scenes with dairy cows. Many have asked me for beef cattle so I learned how to do the Herefords of soft siennas and browns and I like the different look.
Prints are 85-95% of original size, except where noted otherwise.
Dimensions of Original: Ask