It is with great sadness we announce that R. Benjamin Jones passed away on Feb. 24, 2017. Sales of Original paintings have been suspended until further notice.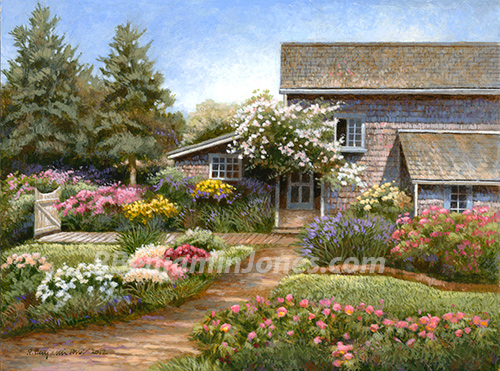 Island Garden
There is something quite wonderful about a garden around a house. Here, on a Maine Island, is a house surrounded by many flowers, lovingly and joyfully cared for by the people. It was a gift for us to see.
Prints are 85-95% of original size, except where noted otherwise.
Dimensions of Original: 12"W x 9"H