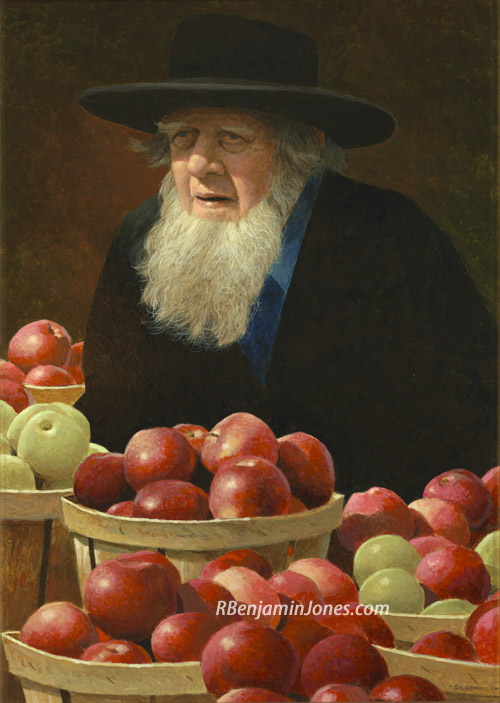 John, The Apple Seller
For many years, in trips to Lancaster County, a mainstay at the auctions was a man named John Lapp, who sold jars of jams and jellies and apples. I was fascinated by his face and hands and knew the lines of his face better than he did. For nearly 20 years, there was always at least one picture of John. He is very likely the most frequently painted subject in my work.
Prints are 85-95% of original size, except where noted otherwise.
Dimensions of Original: 11.5"W x 17"H