It is with great sadness we announce that R. Benjamin Jones passed away on Feb. 24, 2017. Sales of Original paintings have been suspended until further notice.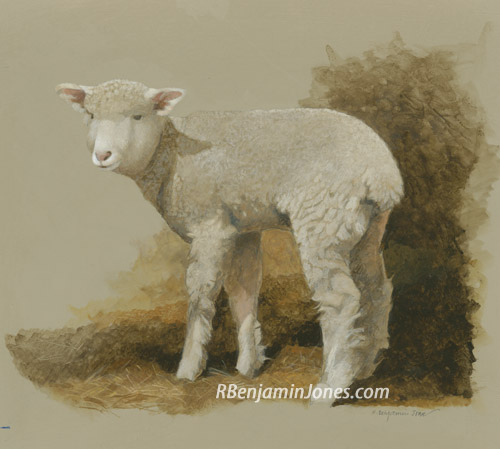 Lamb
This lamb was on the Talton Farm. I went there to see what I could find to paint. This little lamb was looking up at me…I liked his posture and decided to do a painting. It's the first time I've done a baby lamb.
Prints are 85-95% of original size, except where noted otherwise.
Dimensions of Original: 10"W x 8.5"H