It is with great sadness we announce that R. Benjamin Jones passed away on Feb. 24, 2017. Sales of Original paintings have been suspended until further notice.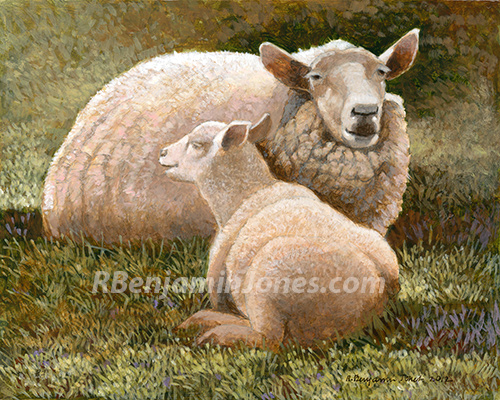 Mother and Child
In the heart of England walking out of the village of Chipping Camden and into the surrounding meadows, I came upon this pair of sheep. They did not move and were not afraid………..it gave me time to gather enough information to make a painting later.
Prints are 85-95% of original size, except where noted otherwise.
Dimensions of Original: 10"W x 8"H