It is with great sadness we announce that R. Benjamin Jones passed away on Feb. 24, 2017. Sales of Original paintings have been suspended until further notice.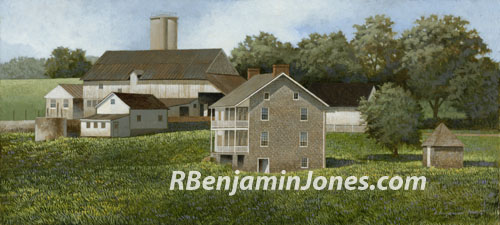 On The Farm
More than twenty years ago I happened upon this farm in the Leitersburg area and have drawn and painted it many times since. For reasons I cannot explain ,I decided to come back to it this year.
Prints are 85-95% of original size, except where noted otherwise.
Dimensions of Original: 22"W x 10"H