It is with great sadness we announce that R. Benjamin Jones passed away on Feb. 24, 2017. Sales of Original paintings have been suspended until further notice.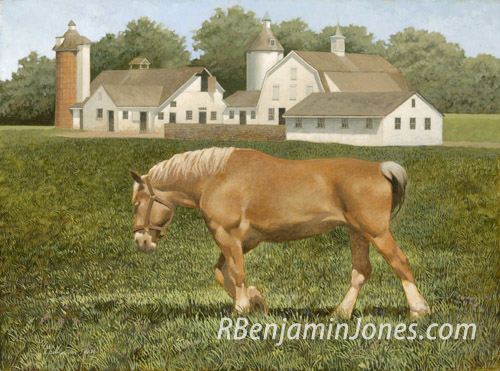 Palomino
The first interest here is in the buildings of the farm---a horse farm in New Hope, Pennsylvania. I put the horse in because, without that presence, there's a lot of grass. So the idea is while the horse becomes the focal point, there is that set of very interesting buildings in the background.
Prints are 85-95% of original size, except where noted otherwise.
Dimensions of Original: 16"W x 12"H