It is with great sadness we announce that R. Benjamin Jones passed away on Feb. 24, 2017. Sales of Original paintings have been suspended until further notice.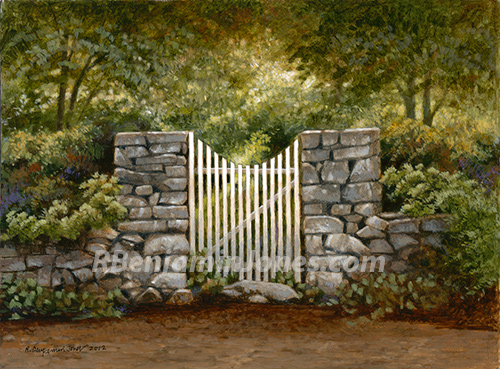 Park Lane
I pass by this gate very often and have been tempted to do a painting of it. It feels rather like a gate to nowhere; maybe into a field of flowers and trees. The scene is compelling.
Prints are 85-95% of original size, except where noted otherwise.
Dimensions of Original: 12"W x 9"H