It is with great sadness we announce that R. Benjamin Jones passed away on Feb. 24, 2017. Sales of Original paintings have been suspended until further notice.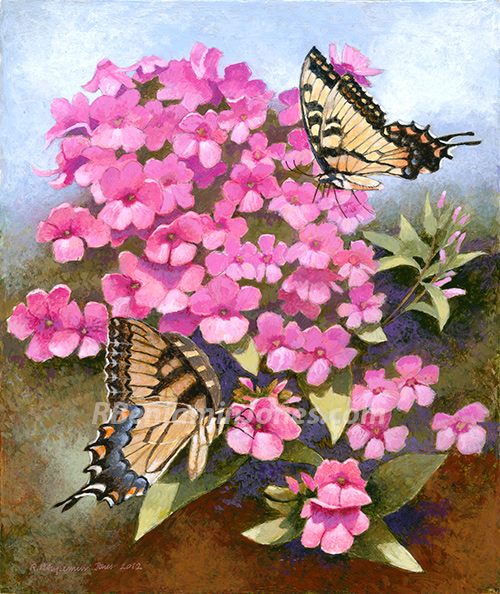 Phlox & Butterflies
A few years ago, for the first time, I painted butterflies. The paintings were small----one butterfly and one flower. After some years with a good showing of Phlox in our garden, I did TWO butterflies and one quite large flower.
Prints are 85-95% of original size, except where noted otherwise.
Dimensions of Original: 10.5"W x 12.5"H