It is with great sadness we announce that R. Benjamin Jones passed away on Feb. 24, 2017. Sales of Original paintings have been suspended until further notice.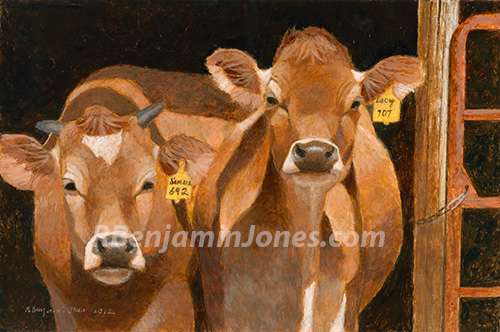 Samara and Lacy
Over this past year I have been paying a lot of attention to the stone bridge near Devil's Backbone Park. After being at the bridge and gathering information, as I left, a large sign said something about Jersey cows. I drove up the road and found these two very attractive cows. I think they are very fine looking and I very much enjoyed painting a double portrait.
Prints are 85-95% of original size, except where noted otherwise.
Dimensions of Original: 12"W x 8"H