It is with great sadness we announce that R. Benjamin Jones passed away on Feb. 24, 2017. Sales of Original paintings have been suspended until further notice.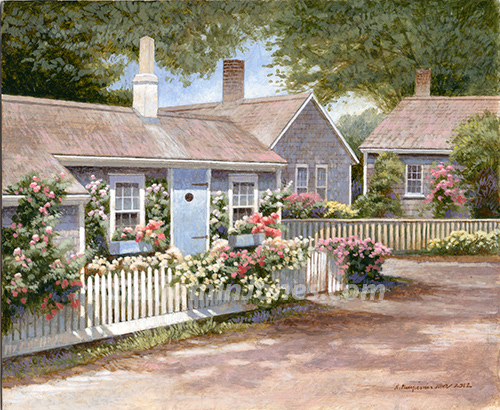 Sconset, Nantucket
We have been going to Nantucket Island every year for more than twenty years----partly for vacation and partly for painting. It is a small village on the island that has these little houses with beautiful amounts of flowers begging to be painted. Here is one.
Prints are 85-95% of original size, except where noted otherwise.
Dimensions of Original: 12"W x 9.8"H