It is with great sadness we announce that R. Benjamin Jones passed away on Feb. 24, 2017. Sales of Original paintings have been suspended until further notice.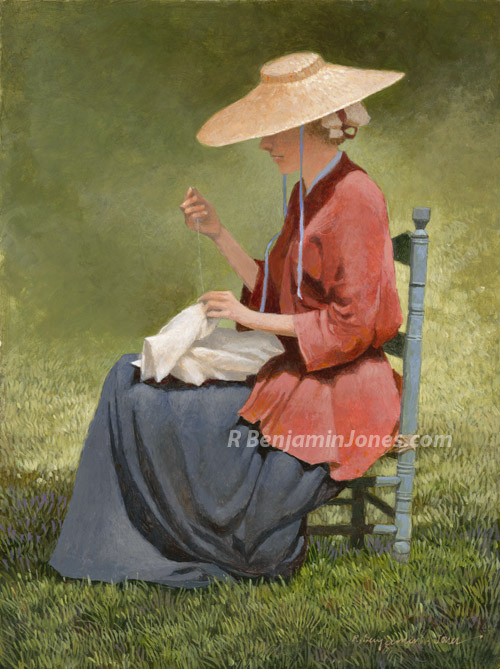 Sewing at Fort Frederick
I have, for some reason, always loved watching people work---carpenters, brick layers, farmers plowing fields, etc. On a visit to Fort Frederick I watched as people worked in the way they had years ago. This young lady was sewing. I liked the activity as well as the subdued colors of her \costume\"."
Prints are 85-95% of original size, except where noted otherwise.
Dimensions of Original: 9"W x 12"H