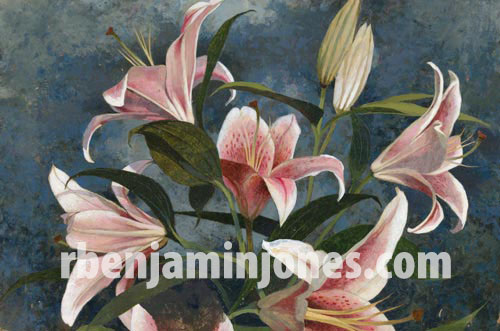 Stargazing Lilies (2019)
Leaning against a wall in the artists studio was this "cut" piece of an obviously larger painting. Ben must have decided to lay it aside. It is unsigned and not completely finished, but still appealing as lilies.
Prints are 85-95% of original size, except where noted otherwise.
Dimensions of Original: 18"W x 12"H