It is with great sadness we announce that R. Benjamin Jones passed away on Feb. 24, 2017. Sales of Original paintings have been suspended until further notice.
The Old Bridge, Florence, Italy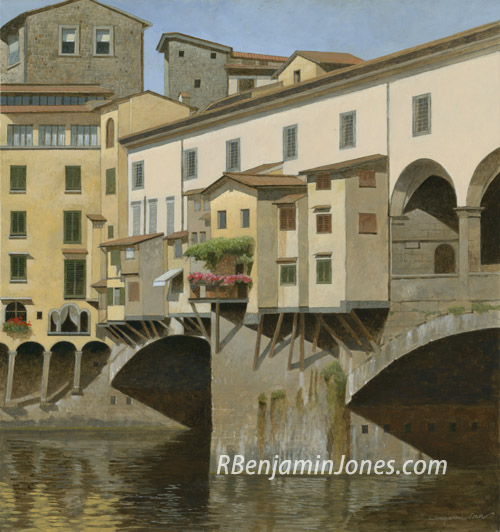 The Old Bridge, Florence, Italy
This grew out of a trip to Italy one summer. It is one of the most recognizable scenes and is often used as a logo. I like the patterns of the arches and the light and dark parts---I think it's good composition. This is only part of the bridge…about half...and it is called The Ponte Vecchio.
Prints are 85-95% of original size, except where noted otherwise.
Dimensions of Original: 14"W x 15"H