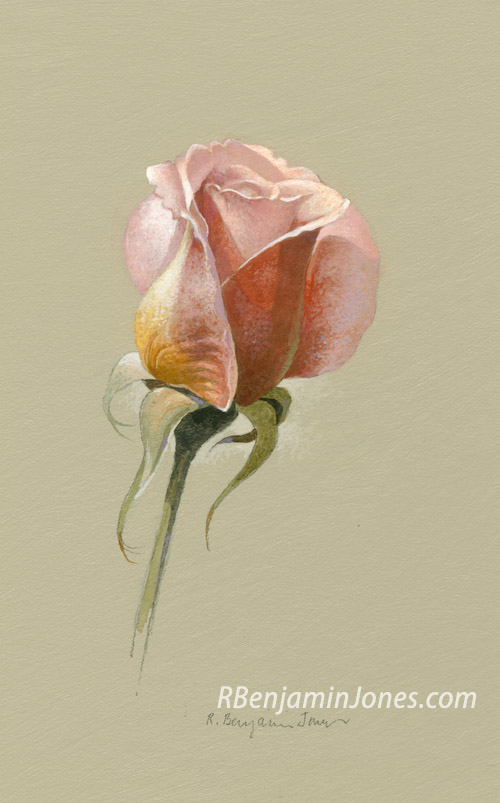 Tiffany - First Love
For many years, I have grown roses and my favorite variety was always the hybrid tea named "Tiffany". I have done a great many paintings of Tiffany roses over the years and this one I gave to my wife, Becky, on a very special occasion.
Prints are 85-95% of original size, except where noted otherwise.
Dimensions of Original: 4"W x 7"H