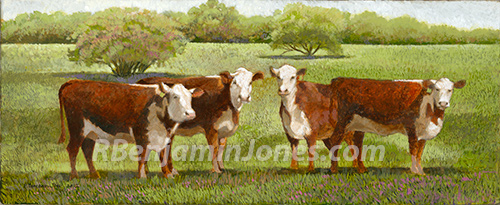 White Face Herefords
Mostly in the years of painting cows I have been drawn first to the Brown Swiss and after that to Holsteins and Black Angus. Seldom did I do the brown and white of this variety of Herefords. I rather like their soft color.
Prints are 85-95% of original size, except where noted otherwise.
Dimensions of Original: 17"W x 7"H