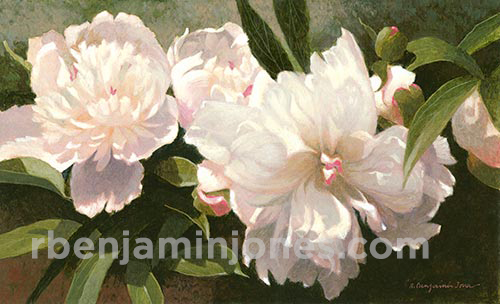 White Peonies (2018)
In the spring in our garden are several "bushes" of peony plants .... some pink and some white. It's a challenge to paint white flowers because there isn't a lot of variety in color. But I wanted to attempt to reproduce what I saw and here it is. Completed 2001.
Prints are 85-95% of original size, except where noted otherwise.
Dimensions of Original: 13"W x 8"H